Time to get real. You may remember (I kind of hope you've forgotten) that
last year, almost exactly this time of year, I began an 800 calorie a day diet in order to shift a stone in weight. I was excited to plunge in, the diet was full of food I enjoy, and I couldn't really see any problems ahead. I posted about it, I was going to blog the journey, blah blah blah...I lasted a week. From day one, it was a mental struggle, because I thought about food all the time. I thought about when I would next be eating, and I thought about all the food that I couldn't eat. Evenings were sheer hell...a constant mental battle with myself. On the surface of things, I thought that my sugar addiction had tripped me up, although deep down I suspected that something else was at work. I had managed to lose 8lb, I was really excited by the results and felt fantastic, so what went wrong?
I've never really found out, but from observing my eating urges more closely, I have come to realise a couple of things. 1. If I'm distracted by being away, or doing something out of my normal routine, then my sugar addiction barely bothers me, which leads me to feel that its much more than a physiological 'addiction' 2. I get a high from eating some sugary foods, and yet I don't even enjoy eating some of them, so there's a compulsive, and emotional element in there.
I realised the change had to happen in my thinking before it was going to happen in my eating...but thoughts are really hard to control.
I can fast until midday, no problem. I can eat a healthy dinner, but I do like to have something sweet afterwards. I go to bed with a cup of peppermint tea, but once that's drunk, and I'm reading, watching TV or YouTube, I get a craving for sugary foods. If there's no sugar available, then crisps, cheese, anything in fact, will do fine. Here's a typical evening:
Go downstairs, fill a small plate with snacks, or fill a small dish with ice cream.
Return upstairs to bed and eat it.
Repeat the above 2 or 3 times.
Wake up in the night with heartburn, and wonder why on earth I ate all that stuff when it makes me feel so awful.
Repeat the following evening.
If I'm out and about and a nice cake presents itself, I find it really hard to resist, even when I'm not hungry
At the hospital where I work once a week, the cafe assistants actually see me coming and disappear out the back to cut the chocolate cake they haven't put out for the rest of the customers yet, because they know that over the day I will have one and often two slices...yes, its that bad. My husband hides chocolate around the house so that when the 11pm monster strikes, I don't have to drive to the petrol station for chocolate, and neither does he. The strange thing about it is, when I'm eating the chocolate or whatever it is, I don't always enjoy it...but if it's there, I have to eat it. How many times do I have to replace the Christmas chocolates or the kids Easter eggs before the big day...please don't judge me!!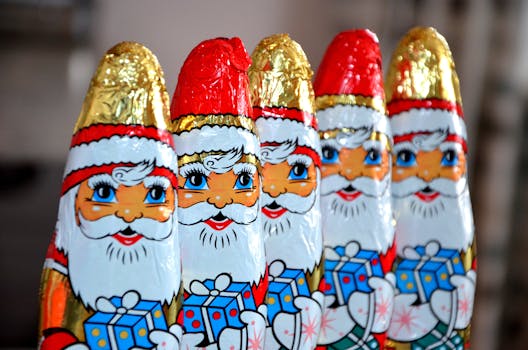 So since last August's dieting debacle, I have been thinking about my habits and urges, and realising that there's an emotional element to my eating...but I really haven't had a clue about my next step, until...
...out the blue, a Ninja has appeared to help me defeat my Saboteur! Enter
HypnosisNinja
AKA Rafe and Liz, who have approached me to blog about their brilliant digital downloads of various different hypnosis sessions designed to help people to let go of behaviours that aren't serving them, and among their offerings is
Change Your Relationship With Food
which really sparked my interest! The downloads are a mixture of classical hypnotherapy combined with new code NLP (neuro linguistic programming) and aim to help you achieve lasting change. There are literally dozens of different sessions for different issues, and more being recorded at the moment. Rafe and Liz are open to suggestions for making sessions for anything you need assistance with.
I've never done anything like this before, but I have done visualization and guided meditation, which to be honest, I often struggle with as my mind goes all over the place rather than stick to whatever it is, or rather, is not, supposed to be doing.
The fantastic thing about my hypnosis session was that the speaker reassured me that it's fine if I fall asleep during the session because my unconscious mind is still listening. There was that lovely feeling of nothing being expected of me, nothing to fail at.
At one point I was asked to recall a certain feeling, and given 20 seconds to think about it, and my mind tried to sabotage that by judging the feeling I had chosen, but unlike meditations, focussing on the voice quietened everything down, and I remembered that I could even do this in my sleep, so I gave myself up to the resonant, gentle voice and enjoyed the relaxation of my 17 minute session.
I chose to listen to my download in the evening, around the time that I would normally start hunting for hidden chocolate, or raiding the freezer for ice cream. After the session I had a nice relaxing bath and went to bed with my laptop, watching some YouTube whilst Dave relaxed next to me. We usually do this for an hour, maybe two, before sleep, always punctuated by my constant snacking and searching for sweet chocolatey treats. This time I was absorbed in my reading and watching, and although I felt the occasional hunger pang, they no longer dominated my thoughts. In fact, I never thought about eating once. I'm going to listen to my download again before work (where the cakes are!) and see if they too, can fade into insignificance. I'll report back!
(Absolutely gobsmacked to be reporting that I didn't get time to listen to the session again, but I sat in the café with a cup of tea and my salad, and didn't even THINK about the chocolate cake, and the crisps I purchased with the tea remain unopened in my bag...!!)
I will be updating you with my thoughts on the hypnosis sessions as time goes by, because things can be really easy at the start but the true measure of success will be whether I can sustain the changes. I'm also going to be trying the session on
Drinking Less Alcohol
, and with the imminent onset of the Bonfire Season here in Sussex, that should be interesting!
If you're interested in purchasing these sessions, they are an incredible £9.99 for each download, which you can listen to as many times as you like, for ever, and you can try Changing Your Relationship With Food here:
Changing Your Relationship With Food
Along the same lines, if chocolate is your downfall and you want to tackle this separately, you might like to try:
Chocolate Addiction
And one that isn't my personal demon, but I do know two friends who struggle mightily with this one, and on whom I will be testing this particular session, and of course, reporting back to you with my findings!
Caffeine Addiction
Hypnosis Ninja and my unconscious mind have got it covered and are doing all the work...I just relax and let them get on with it!!
Each session is a cool £9.99 and you have that download for life, should you feel the need to top up anytime. Unlike the hassle of visiting a hypnotherapist for your sessions, you can have them in the privacy and comfort of your home, whenever you like. The sessions are around 20 minutes long, and as well as the benefits of the NLP and hypnotherapy for changing behaviour, I found my session to be a nice relaxing start to my evening. Following my very first session, I didn't even think about eating anything all evening. I noticed a hunger pang, but I was able to just continue my evening without paying it the slightest attention. Really impressed so far! Expect updates on my journey, make sure to follow the blog so you don't miss any, and as always, let me know in the comments, what you're thinking! x
This post contains affiliate links, which I do earn a small commission on, but which do not cost you a penny more. This helps me to keep on blogging, however, you always get my honest opinion and genuine reactions to products.